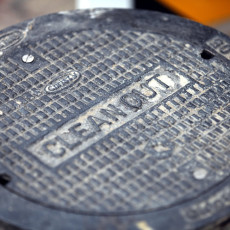 Phelps Road Project
In early August, the Phelps Road Sewer Trunk Line Project began construction. The project is expected be complete late February 2020 and is essentially the "final phase" of upgrading hydraulic efficiencies in the system and removing infrastructure out of the Storke Wetland and returning the habitat to its native state.
The Phelps Road Project includes abandonment of approximately 1,000 feet of existing sewer line and removal of the associated manholes from within the Storke Wetlands, installation of approximately 3,800 feet of sewer line along Phelps Road, installation of approximately 1,900 feet of sewer line along Mesa Road, and installation of approximately 900 feet of sewer line extending south along Sycamore Walk from Mesa Road.
Customers may experience a bit of inconvenience during construction hours, but this should be more than compensated for by the reduced likelihood of sewer spills, long term reliability of the system and environmental benefits of the project.